A Word from Our Clients
Don't take our word for it. Take a look at what some of our past clients have to say!
Bill Wetherill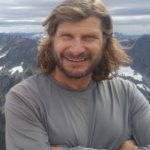 I was losing ranking on Google so I went to Tommy and he rebuilt my site and the ranking is incredibly better than before!! Thank you Tommy!
Bill Wetherill, Painter, Actor & Arborist
Sandy Kim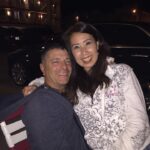 We hired Tommy from Polymathus to redesign our company website and are so pleased with the job that he did.
We had an old website that was very outdated and had to be completely revamped. Neither my husband or I are very technically savvy, so we needed someone who would be able to patiently walk us through every step from how to actually migrate our webpage from the old server to a new one, redesign the whole "look and feel" of the site, and finally how to manage the site going forward by learning how to navigate through the admin menus after delivering the final website.
Tommy is extremely patient and responds very quickly to all questions and concerns. He is highly organized and an excellent communicator. He was on top of all of our deadlines, and outlined every step of the process in great detail for us. He made the entire process easy, seamless and non-intimidating.
I would highly recommend him if you need someone to create, redesign or maintain your company's website.
Sandy Kim & Dave Limone, Founders
Ryan McKee
I had such a great time collaborating with Tommy Schaeffer on the WordPress website he designed for my company, ModestProposal.co. He's very knowledgable when it comes to website development and extremely patient when guiding me through all the decisions I needed to make as the client. Tommy is quick to respond to emails, offers detailed explanations to questions, and worked with my schedule when it came to Zoom calls, deadlines, etc. I feel confident Polymathus is a great option for any of your web design needs, whether you're a large corporation, small business or entrepreneur trying to get an concept off the ground.
Ryan McKee,
Emmy Award Winning Comedian & Author
Hear More Stories
Read more articles from a software developer's perspective