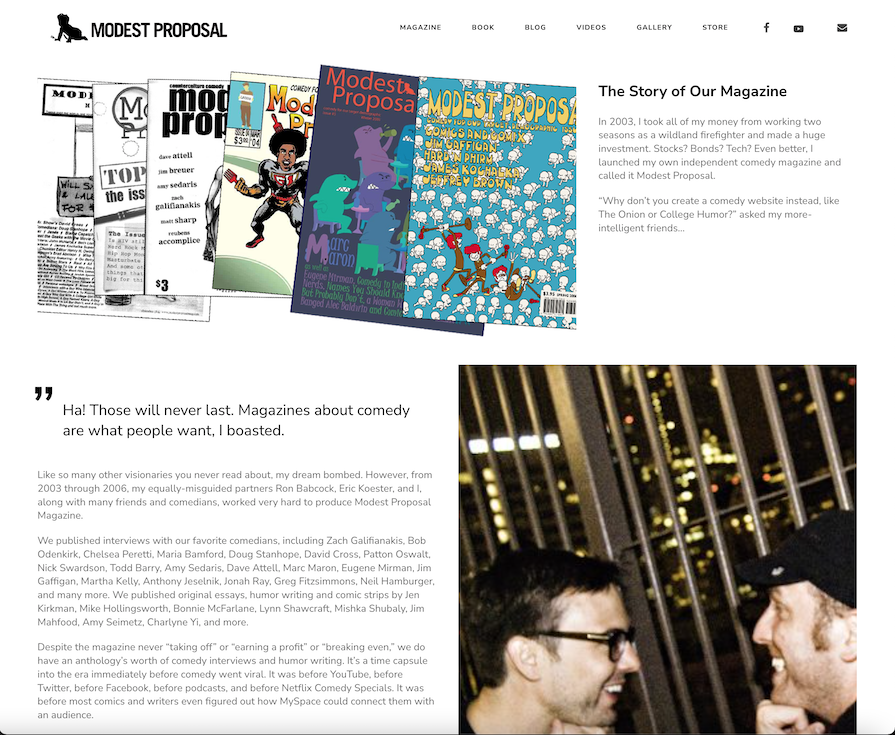 Site Details
This is a clean, simple, and light design for a comedy duo and their book. The site features video & photo galleries, standard blog for updates and stories, as well as a single page as a "store" linking to Amazon for purchases.
Screen Shots Gallery
See more pages from the Modest Proposal project...