A Word from Our Clients
Don't take our word for it. Take a look at what some of our past clients have to say!
Jane Fendelman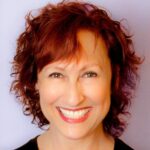 There is that quiet moment when you are concealing my mic right before I am due to go on set. You are so careful to not change the mood of my character and who I need to be in that moment, yet you still manage to have a very real conversation while also doing the highly technical part of your job. I appreciate you and your incredible work ethic.
Jane Fendelman, Actor, Life Coach
Fendelman MC
Allison Victoria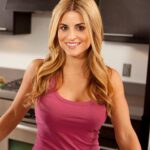 Tommy! It was so great to work with you!
Allison Victoria, Interior Designer
Matt
Tommy! Thanks for such a brilliant effort. It can often be tricky working with new people but your attitude made everything run extremely smoothly which is saying something when we were working in some very challenging conditions.
Matt, Producer/Director
Dave Henning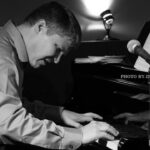 Working with Tommy is like carrying around the greatest human Swiss Army knife of all time. He switches between his variety of skills as easily as pulling a different blade out of the handle.
He combines that ability with backgrounds in mechanical and software engineering which allow him to solve the types of technical problems that inevitably come up on projects. His combination of formal and practical knowledge are rarely found in one person.
While skill and expertise are useful, it's Tommy's personality and character that complete the package. Tommy refuses to leave a problem half-solved or to let himself be satisfied with "good enough." When working, he never allows himself to be idle, always looking around for ways to pitch in to the greater team even if that means staying out of the way. Regardless of the challenge, Tommy brings a calming but upbeat, even humorous demeanor to his work.
After working with Tommy on a project, I always look back on the work experience with joy and look at the work itself with pride.
Dave Henning, Professional Jazz Pianist
Max Sirstins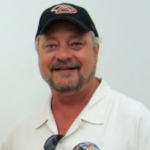 Thanks for your ears-you make the greatest sounds! Seriously, awesome job on the Sanderson Ford & Lincoln spots. You really made them come alive!
Max Sirstins, Director of Advertising
Jon Bonnell
Professional, quality audio whether in production or post – Tommy is a consummate professional.
Jon Bonnell, President & Producer
Infinite Spectrum Productions
AJ Young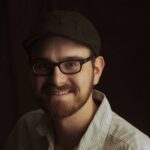 I've worked with Tommy on the feature film "The Watchman's Canoe" and he was spectacular. The film incorporated a lot of one-shot sequences with numerous cast in front of camera at a given time. His tools, experience, and organization are what make him a perfect choice for any project.
AJ Young, Director Of Photography
Kyle Gerkin
Tommy brings years of expertise and tons of positive energy to any production. He is a true professional who you can trust to deliver top notch sound. I hired him because I didn't want to have to think about audio beyond knowing "Tommy's on it". Two thumbs up!
Kyle Gerkin, Producer & Director
Ozymandian Pictures, LLC
Craig W. Chenery
I've had the pleasure of working with Tommy on numerous productions over the years of varying project sizes, and throughout, Tommy has maintained a level of professionalism that far exceeds his peers. He provides some of the best quality in the industry. Tommy is a credit to his profession.
Craig W. Chenery | Author
Andy Nelson
Tommy has always been great to work with. Plus he always has a positive attitude. Big fan!
Andy Nelson, Director Of Production
Randy Murray Productions
Dane Paul Stewart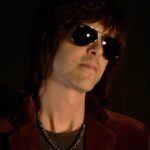 Pro audio both out in the field or in the studio during post-production. Tommy Schaeffer delivers with better standards and better personality than most you'll find. Highly recommended!
Dane Paul Stewart, Cinematographer
Yohiro Group
Hear More Stories
Read more on-set stories from the audio engineer's perspective