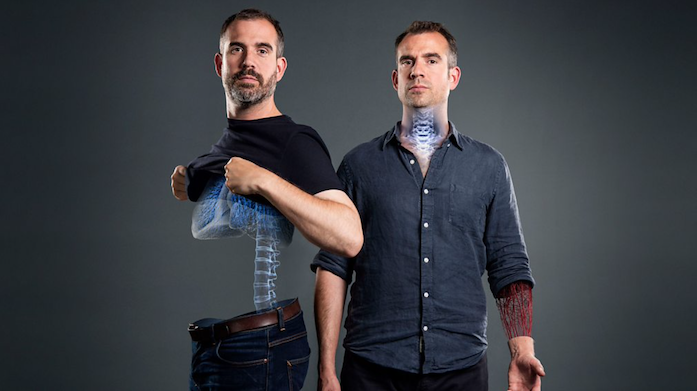 Director of Photography
Paul Kirsop
Sound Mixer
Tommy Schaeffer
The Human Body |
Secrets of Your Life Revealed
It's always a pleasure to have the folks at BBC in town! This time they came to shoot an episode of "The Human Body: Secrets of Your Life Revealed." In particular, we'd be shooting episode two in part one of the series. There will be snakes. Rattlesnakes. Sweet and cuddly, deadly poisonous rattlesnakes.
Chris and Xand van Tulleken uncover the latest secrets of our bodies. In this episode they look at what keeps the human body alive, including reflexes, damage repair mechanisms and the immune system.
Drs Chris and Xand van Tulleken discover the everyday miracles that keep you alive. They explore the extraordinary lengths our bodies go to in order to keep our organs working at every moment of every day. They see how powerful reflexes keep us safe from danger and uncover the amazing mechanisms our bodies call on to repair damage. And for the first time ever, they see exactly how our immune systems' killer cells go into battle against deadly infection.
Enjoy these additional trailers, teasers and previews for this BBC Series.
Behind The Scenes
Principal Photography in Scottsdale, AZ